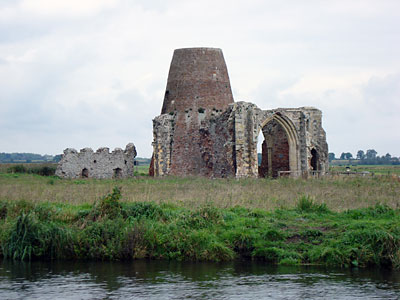 Thursday February 2
Dry roads, so the very cold night didn't affect driving conditions.
Strumpshaw RSPB
It didn't take long for a female Red-crested Pochard to appear from behind the island viewable from the Centre Hide. Excellent views of it actively diving amongst a horde of Gadwall, a single Tufted Duck, Shoveller and Mallard. A Water Rail flew across in front of us, into a fish refuge - we thought it was a pile of old branches. Well, it was... but an intentional one.
We lingered, hoping to see a Bittern but no luck this time.
Buckenham Marshes (again)
As we were so near, it seemed worth another look. Still no grey geese...at least 6 thousand Wigeon massed on the nearside of the marsh, taking off with a loud flurry of wings before re-locating.
As you can see, it was a dull day.
Maybe Ludham was worth another visit, it was on the way home. Yes, it was. A large group of wild Swans this time, Whoopers and Bewick's - all of which flew off north west within 10 minutes of our arrival. Looking at the swans, a Short-eared Owl made a fairly brief appearance before disappearing behind farm buildings. Long enough to enjoy its hunting technique. The two Cranes also flew through, must be their territory.
We decided to explore St Benet's Abbey Road on the way home. It was metalled until we passed through a gate onto sectioned concrete ending in a turning area in front of the ruins of the Abbey. Only the gateway is left of the original 9C building, a Mill was - later - built within its walls.
The photo at the top, taken on a sunny summer day, was taken from the web address below where there is also plenty of interesting information.
My photos were taken from a different angle in poor light.
Another and much nearer view of the hunting Short-eared Owl, probably the same one, quartering a dyke as
we returned
.
The final bird for the day was a Barn Owl landing on a gravestone in East Ruston Church (for review, I think it's called something else, even though it's in E Ruston parish) cemetery.
Four Snipe and a Redshank were added to the month list.